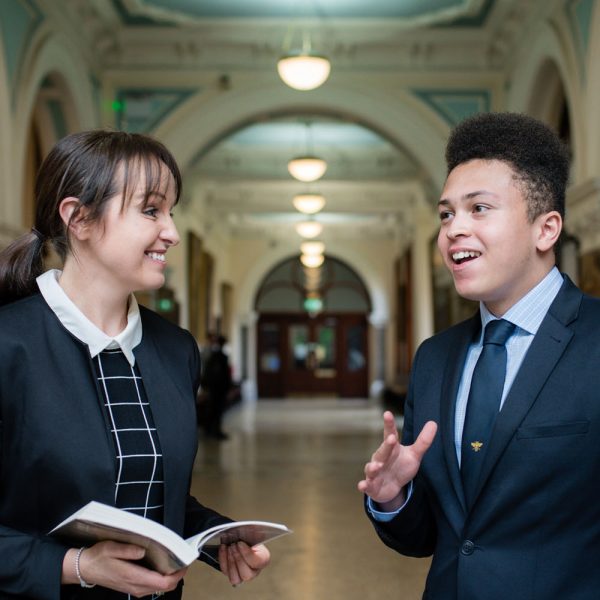 English is a core subject from Upper Third to Upper Fifth. Our Key Stage Three curriculum offers considerable variety and pupils in each year read novels, plays and poetry as well as non-fiction texts such as autobiographies.
A fortnightly library lesson is timetabled in the Upper Third and Lower Fourth. In addition to developing reading and writing skills, our curriculum is designed to enable pupils to develop their speaking and listening skills too.
All pupils progress to English Language and Literature iGCSEs and both subjects are popular choices at A level.  We offer a wide range of co-curricular opportunities, including regular theatre trips, readathons and writing competitions, and we work closely with the Drama and Music departments on school productions and acting clubs.