A Level Subject List
There are few comparable institutions offering such a variety of choice, not to mention talented and experienced staff working very hard in partnership with our students to make the two years of Sixth Form stimulating, successful, productive and above all greatly enjoyable.
All A Level qualifications have now been reformed, moving to the model of two year courses with only terminal testing. Consequently AS examinations, taken at the end of the Lower Sixth, no longer count towards the final A Level grades. The AS is now a standalone qualification with the material covered in the Lower Sixth being re-examined, in a slightly different fashion, at the end of the Upper Sixth for the A Level.
We still believe that the AS qualification is educationally valid, an excellent medium-term goal for students and well-liked by quality universities. The latter because it is viewed as the best predictor of success at university at the point where students apply through UCAS. Consequently, a good AS level result can provide such applications with a significant boost whereas a weak AS result will hamper them.
We are currently offering AS levels on an opt-in basis (after consultation with subject teachers and the pastoral team) although unfortunately the national, longer term future of AS levels is unclear. Sixth Form Colleges are simply not receiving funding for them and there was a 40% drop in entries in 2017.
We also believe taking the standard four subjects in the L6th, a reform introduced with Curriculum 2000, provides a better educational spread for the vast majority of our students than the old-fashioned three A Levels. many of the elements of a national return to this are again being driven by funding rather than educational issues.
However, as ever we strive at St Bede's to find the correct educational programmes for each of our individual students and this has been one of our drivers behind a significant increase in the number of our students taking an EPQ (the Extended Project Qualification). These are well respected by universities and give students a real chance to demonstrate their ability to work independently, a highly valued skill.
To retain the Bedian emphasis on your spiritual, moral and physical development, you will also take part in Games where a very wide range of options is now open to you. As well as Games, we also offer the possibility of Community Service beyond the College. Finally there is private study time as preparation for the university years of fully independent study.
The College aims to offer a very flexible choice, allowing you to combine almost any group of subjects.
Subject Options
Fine Art
Biology
Biology
Business Studies
Chemistry
Classical Civilisation
Drama and Theatre Studies
Economics
English Language
English Literature
French
Geography
Geology
German
History
Latin
Mathematics
Further Mathematics
Music
Physics
Politics
Psychology
Spanish
Theology
All subjects in the Lower Sixth are taught in seven periods a week in groups of not more than fourteen students, and often less. For the Upper Sixth, group sizes reduce and subjects are taught for eight periods a week. It is these small class sizes which allow subject teachers to work closely with their students, monitoring their progress and providing extra help where necessary, to ensure that they meet their academic potential.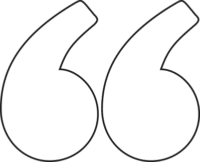 The teachers encouraged me to fulfil my potential and instilled a work ethic.
Simon, Dental Student A first class academic, social and moral education in a warm 'one of a kind' environment.
Lehan Towsey, Parent