Curriculum
In the Prep, a carefully considered, broad, diverse and varied curriculum gives our pupils the opportunity to develop their confidence and skills, allowing them to develop their own individual talents and interests.
Special emphasis is placed on the subjects of English, Maths, Science and Computing. Technola Computing incorporates coding, robotics, computer hardware, and research projects to stimulate and challenge students whilst fulfilling the criteria of the Computing national curriculum in England and we are in partnership with UKFAST to develop digital ambassadors through our Pi Café.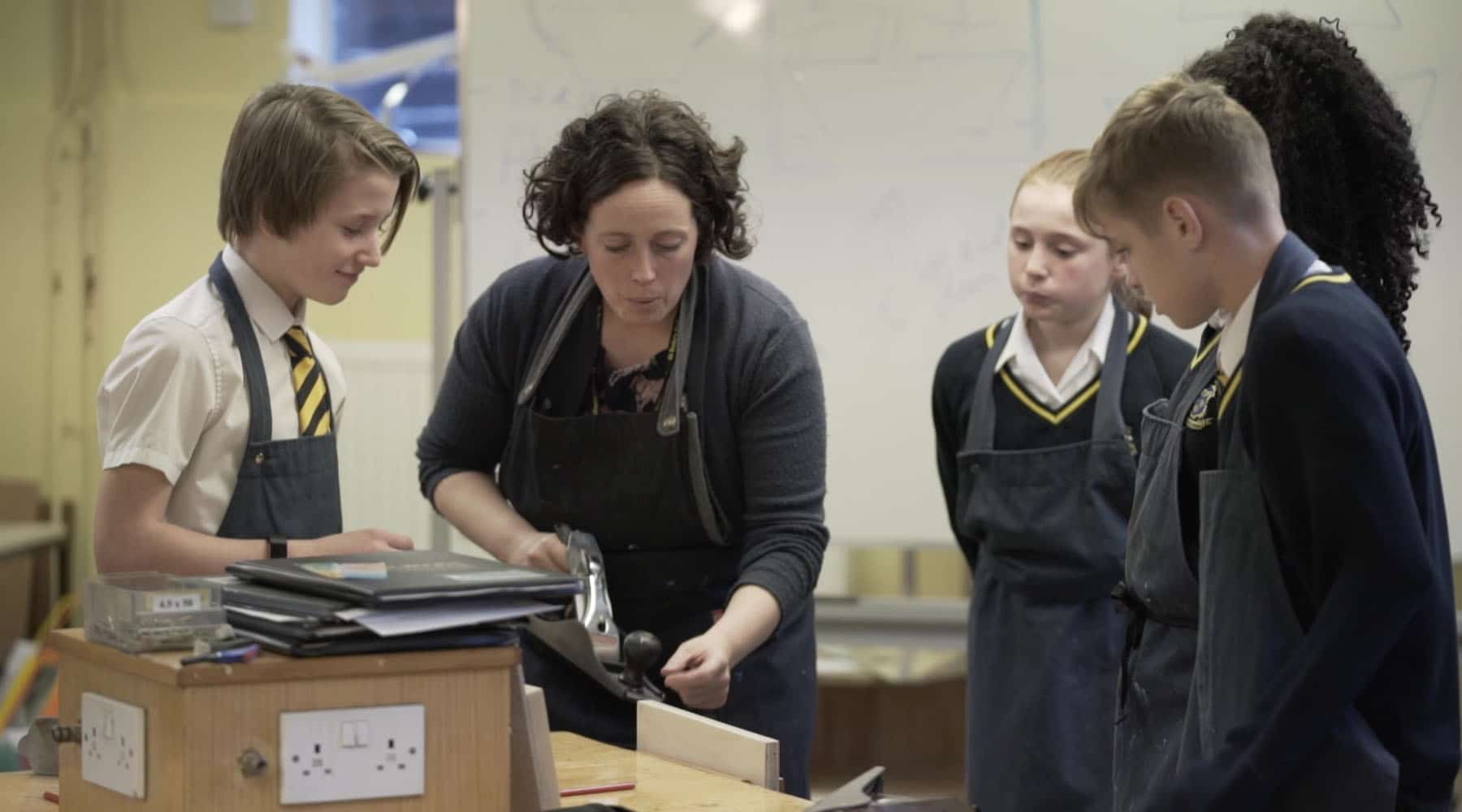 Pupils also have the opportunity to develop and explore further skills through Humanities, Art and Design and have subject specialist teachers in sport, music, Spanish and French. In Preps 5 and 6, the curriculum develops to include transition and pupils undertake Design Technology in the College tech labs, Musical Theatre with our Director of Performing Arts and Science in the College Science labs.
In the Senior College students follow a balanced, core curriculum in years 7 & 8 (our U3rd and L4th) before making four options choices for year 9 (U4th) that allow students to begin a process of personal specialisation before embarking on their GCSE courses.
In years 10 & 11 (L5th and U5th) the majority of our students study 9 GCSEs/iGCSEs (we use the specifications that we deem to be most interesting, that are also fair in terms of their accessibility and marking) – English Language, English Literature, Mathematics, Religion, Trilogy Science (worth two GCSEs) and three option choices (one of which could be to change to the separate Sciences). Restrictions on those three option choices are kept to a bare minimum to allow students to pursue their own interests.
In the Sixth Form we offer an extremely wide range of A-level courses (26 at the last count) and the ability to take either 3 or 4 upon entry.
These are supplemented by not only our PSHEE programme and Senior Games, but also by a range of supplemental qualifications including EPQs, Core maths and the iGCSE in Global Perspectives. Every day at St Bede's is interesting, challenging and packed with learning.