Catholic Ethos
Cardinal Vaughan's mission to educate young Catholics remains at the heart of our College.
At St Bede's College we place Christ is at the centre of all we do, helping pupils to understand themselves, made in the true image of God, each other that we are the body of Christ and each member of our community matters and that everything we work for has purpose and meaning.
Our College moto Numquam Otio Torpebat- Never rest in idleness, derives from the prayer of St Bede. This provides a clear message of our Catholic ethos to develop our pupils' individual talents, creating opportunities to challenge them to strive for excellence for themselves and for others.
We place our pupils at the centre and create a supportive, nurturing and prayerful community tailored to the individual. Inspired by Jesus in Luke 24:15, we support pupils wherever they are at on their own personal spiritual journey
Through daily prayer, mass, retreats and acts of service we support the development of pupils to think independently but have a concern for their neighbour preparing them to be ready to be leaders in the community.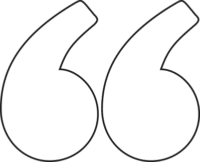 The College is extremely proud of its Catholic heritage and richly diverse history, educating young people with respect, dignity and compassion. I think the Catholic ethos is best shown by the pupils. I know pupils who have been through the College and find them to be shining examples of what I'd like my child to be.
Upper Sixth Parent